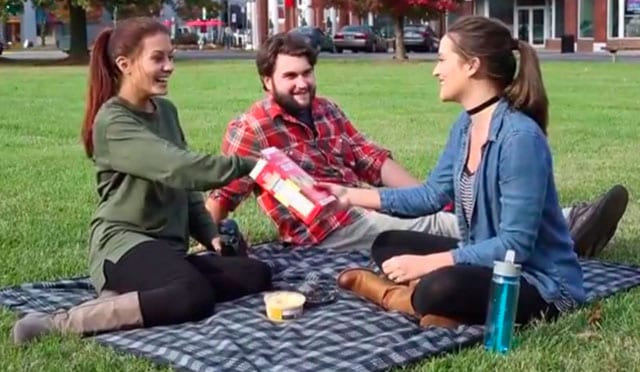 Incrediblanket is not your typical picnic blanket. The story of its creation is just as unique as the special features that make it a must for any outdoor activity.
The Origin
Entrepreneur and designer Chris Treister was looking for a better picnic blanket. It needed to have a few key features:
Big enough for the whole family.
A waterproof base to keep everyone dry.
Easy to fold and transport.
Built-in stakes to keep it in place.
When he couldn't find one with all theese features, he took matters into own hands and created his own perfect picnic blanket.
Incrediblanket was born.
To enable the first full-production run of the Incrediblanket, Treister launched a Kickstarter campaign that easily surpassed its funding goal. The exlusive design was patented and the idea became a reality.
Leed's is the only promotional products supplier to offer Incrediblanket. It's a fantastic branded gift for summer events like company picnics and golf outings.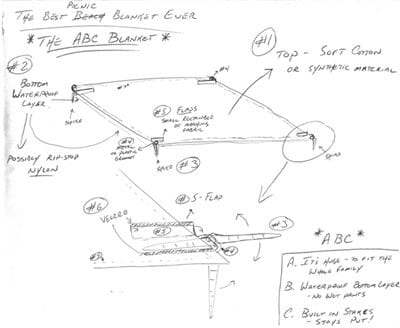 The Special Features
The uniqueness of the Incrediblanket's design lies in its patent-pending, built-in ground stakes. Functionally similar to tent stakes, four ground stakes are concealed under Velcro flaps at each of the blanket's corners. Hand pressure is all that's needed to drive each one firmly into place. The ground stakes prevent the usual twisting and folding that happens with regular blankets, especially when children run back and forth over them.
In addition to its convenient ground stakes, the Incrediblanket boasts a waterproof bottom layer. Even on wet sand, moisture won't penetrate the blanket, nor will dirt and debris stick to the blanket when it's time to pack up. Speaking of packing up, the Incrediblanket folds up smaller than most typical picnic blankets, despite its added features.
Check out this video to see Incrediblanket in action: